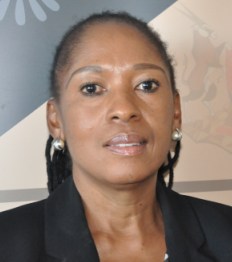 Name : Ms Maletsha Tlaletsi
Tel: 053 838 2456
Fax:
Email:
This email address is being protected from spambots. You need JavaScript enabled to view it.
Human Resource Development Strategy and Transversal Co-ordination
Purpose
To provide strategic leadership through integrated coordination of HRD Strategy and Transversal Coordination of practices and policies towards a capable, ethical and developmental provincial administration.
Services
Coordination of Human resource development interventions across all sectors in the province
Fuctions
The developing and maintaining of a Provincial Job Evaluation Policy.
The conducting of Job Analysis.
The provisioning of specialised advice on Job matters.
The provisioning of secretarial support to the Provincial Job
Evaluation panels.
The developing of Job Evaluation norms and standards.
The management of the Quality Assurance process.
The developing and maintaining of a Job Evaluation Database.
The co-ordination of Job Evaluation training.