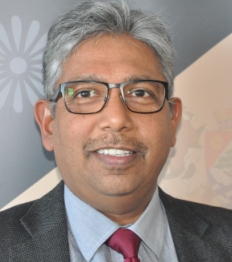 Name: Mr Chandrakant 'Turbo' Vala
Tel: 053 838 2744
Fax: 053 838 2745
Email:
This email address is being protected from spambots. You need JavaScript enabled to view it.
Information Technology: Responsible to provide strategic IT Management and support to the Office of the Premier and all other sector departments. It further works to develop an inclusive provincial information society strategy and implementation plan. It is also responsible for the Thusong Service Centre Programme in the Province.
Purpose
To provide professional Information Technology services as an enabler to the Office of the Premier and other provincial departments to ultimately improve service delivery through e-Government initiatives.
Services
Desktop Support
Netware & Groupwise Infrastructure Support
Helpdesk Management
Network Infrastructure Support
Network Administration
Develop and Align ICT Strategies, Policies, and Frameworks to Industry Standards on a Provincial Level
GITO Services
Information Security Awareness
Software and Application Development
Website Development and Support
Procurement of ICT Equipment / Administration

Manage Provincial Thusong Centre Implementation and Coordination.[Service Deliver to citizens]
Management of Provincial Broadband initiatives
Functions
The provisioning of management systems.
The establishment of computer programmes.
The rendering of data technology services.
The determining of policies and standards relating to functions.
The executing of research and development.
The performing of the Government Information Officer (GITO) function.
The implementation of Multi-purpose Community Centres.
The training of personnel in terms of Information Technology.
The monitoring of service delivery quality.
The re-engineering and analysis of service process.