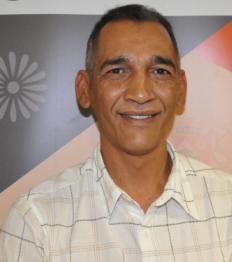 Mr C. America
Tel:053 838 2901
Fax:053 838 2600
Email:
This email address is being protected from spambots. You need JavaScript enabled to view it.
Security and Records:
It is responsible to preserve the corporate memory of the Office of the Premier and provide a safe working environment in the provincial administration. Further, it liaises with state agencies to enhance security. It is required to ensure that the whole of the provincial government adheres to the Minimum Information Security, Occupational Health and Safety standards and other standards as depicted by security legislation.
Purpose
To preserve the Corporate Memory of the Office of the Premier and provide for a safe working environment
Services
To provide records management services
To provide filing system maintenance and control services.
To provide security management services, including access control.
Provide staff vetting services.
To provide office support and facility management services.
Functions
The developing and maintaining of Security Investigation policies ( in line with ( National/ Provincial policies on Prevention of Corruption/ Fraud/ Dishonesty within the Government Service ).
The advising of management on the security implications of Management decisions.
The developing of Security Investigation procedures and measures related to preventative security.
The evaluating and ensuring of the effectiveness of crime prevention measures and procedures.
The developing and ensuring of scheduled fraud prevention/anti-corruption awareness programmes.
The monitoring of the adherence to and compliance with security policies, procedures and methods.
The initiation of corrective/ disciplinary measures in cases of non-compliance.
The liasing and assisting of external agencies on matters related to the investigation of crime/ security breaches security violations and information; i.e. SAPS, NIA, SACSA.
The management and implementation of archivally approved records and document management system.
The rendering of registry services.
The rendering of messenger/driver and telecom operator services.
The implementation of National norms and standards.
The implementation of a systematic disposal programme and;the application of document economy