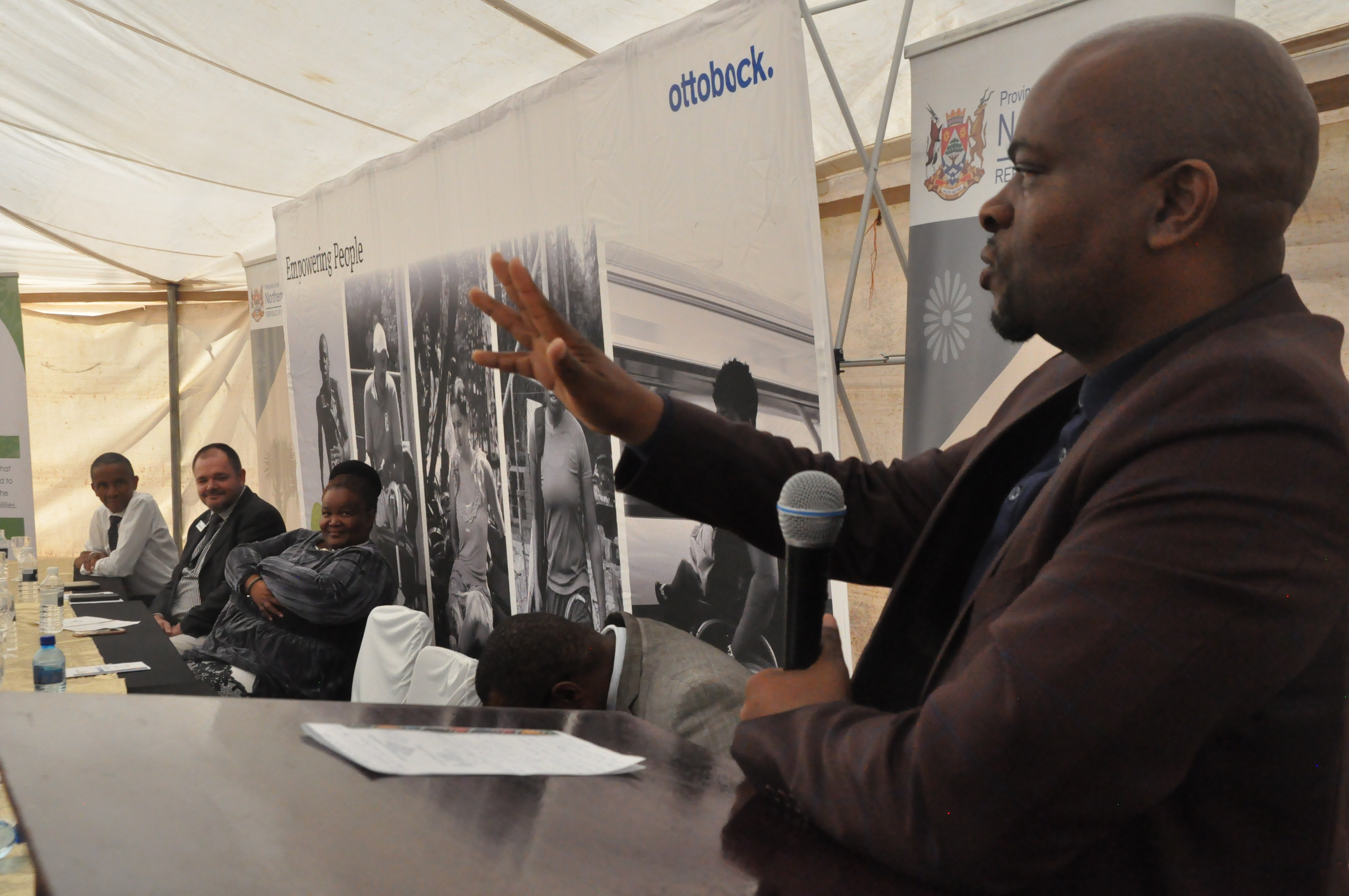 Fifty persons living with disabilities from rural communities in the Northern Cape will be afforded the opportunity to learn skills to repair and service wheel chairs. This exciting announcement was recently made at a launch held at the Ba'One Intellectual Centre (BIC) Seoding, Kuruman. Participants will engage in a two week training programme that includes wheelchair repairs, servicing and endorsing participants with a higher certificate in Business Management.
Manufacturer and supplier of prosthetic limbs and orthotic support, Ottobock together with the Office of the Premier in the Northern Cape and other relevant stakeholders formed a partnership to address the economic vulnerabilities experienced by persons living with disabilities.
A 2014 study conducted on the Elements of the Financial and Economic Costs of Disability to Households in South Africa highlighted the disproportion of economic benefits to those living with disabilities and identified seven key areas to reduce economic inequalities of persons living with disabilities.
"The problems of our communities should become our problems. Launching the programme will enable government to equip these participants with business skills," said key note speaker, Chief Director of Policy and Planning in the Premier's Office, Thulani Binase. He added that people living with disabilities are not welfare cases but often have the brightest minds that need to be utilised and shared.
After training concludes participants will be placed at various government departments, particularly the Department of Health to hone their skills and gain thorough experience. This programme also affords business opportunities to participants to gain commerce skills and become entrepreneurs in the manufacturing and repairing sector of wheelchairs.
"Everyone should be afforded to take part in the economy," says Ottobock's Managing Director, Steve Baard. According to Baard their goal is to restore the mobility of persons with disabilities and create skills development and therefore partnering with provincial government to reduce economic inequality for those with disabilities.
The BIC has been existence for eight years and currently hosts 150 students with disabilities between the ages of 18-25, with 30 students having obtained certificates in Information Technology and a number of graduates employed at local mines.