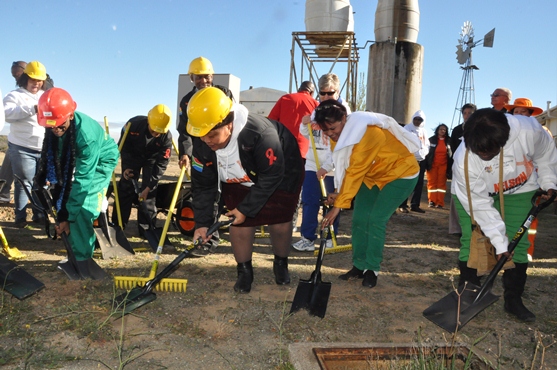 The Northern Cape Provincial Government heeded the call by the United Nations to celebrate International Mandela day. On Mandela day individuals are encouraged to spend 67 minutes doing something to improve the lives of others.
Nelson Mandela spent 67 years of his life dedicated to the struggle for social justice and a democratic South Africa.The Premier of the Northern Cape, Ms Sylvia Lucas, and Members of the Executive Council contributed to this course by having a number of goodwill programmes across the Province with the main focus being on Fraserburg in the Namakwa District. Programmes varied from sod turnings for new homes, to soup kitchens, cleaning and renovating exercises to spending quality time with the elderly and sharing the meal with them.
Ms Lucas conducted sod turnings for five families who she recently identified during a Cabinet outreach to Namakwaland for urgent intervention due to them living in structures that were not suitable. Sod turnings for three houses in Calvinia and two houses in Fraserburg took place on the 17 and 18 June 2013 respectively. Ouma Jakoba Klaazen, who during the Cabinet outreach made a humble plea to the Ms Lucas for a shelter of her own stated that, " I am so excited today, the Premier has shown me that she is a person that takes the plight of old people seriously, I can't wait to move into my new home".
The Fraserburg Community Health Centre was also identified as being in dire need of basic amenities to allow the smooth delivery of services at the facility. A number of Departments made donations in terms of appliances and essential equipment and supplies. These will go a long way in ensuring that patients are better serviced at this facility.

In order to make it easier for them to identify houses during emergency callouts, the South African Police Services (SAPS) embarked on an exercise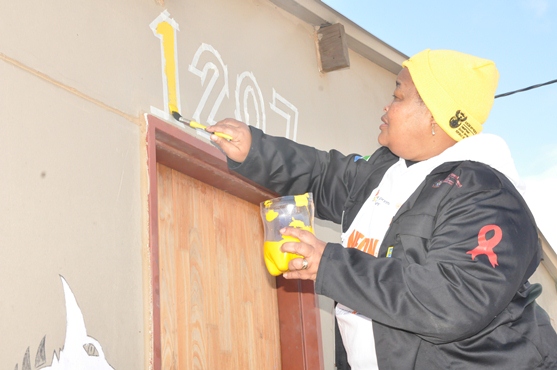 to paint numbers on the various homes. Later in the day the Premier conducted a sod turning ceremony for RDP housing that will commence soon. Part of the beneficiaries is two families that Premier found staying in the veldt with no proper shelter. These two families are temporarily being housed in an unused government building in Fraserburg.

The day was concluded at the Fraserburg old age service centre where two elderly people from this centre also shared their birthday with Madiba. Ms Lucas accompanied by MEC Mabilo and General Basson served soup and bread to the elderly and also cake as part of the birthday celebration. The elderly were also given blankets to keep them warm during the cold winter months.

Community members who were targeted during the day's programme expressed their gratitude at the goodwill of the people who warmed their day with their kind hearts.

Released by the Office of the Premier