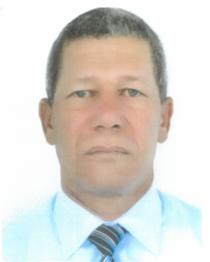 Deputy Director General
Mr. Denver van Heerden
Tel:053 838 2600
Fax:053 838 2600
Email
:
This email address is being protected from spambots. You need JavaScript enabled to view it.
​Deputy Director-General - Policy and Governance/Governance and Strategic Management
Denver van Heerden
Mr. Denver Hymie Van Heerden is tasked to provide overall Strategic Management and Leadership to the branch and to promote, facilitate and guide projects, policies and practices in line with the Strategic Plan, Annual Performance Plan of the Department, taking into account all relevant legislative mandates and policy directives. He was appointed as the Deputy Director General Strategic Management and Governance at the Office of the Premier from 1st December 2016.

EDUCATIONAL QUALIFICATIONS:
Last School Attended: Bethelsdorp Senior Secondary School
Port Elizabeth
1975 - 1979
Higher Education: University of the Western Cape
1980 - 1982
University of Port Elizabeth
1983 – 1984 and 1988 – 1989
Degrees Obtained and Major Subjects Passed
Qualification: BA Social Work
Subjects: Social Work III
Sociology III
Post Graduate: BA Hons – Social Work
SPECIAL COURSES UNDERTAKEN: Certificate in Health and Welfare Management - UOVS
Junior Management Course by the Commission for Administration in 1990
The Law Course for Social Workers offered by the Justice College 1994
Certificate for Health & Welfare Managers presented by Gengold 1998
Executive Development Programme in Social Security Governance.
PREVIOUS EMPLOYMENTS:
1. Office of the Premier 01 December 20106 to date
2. Department of Cooperative Governance; 01 September 2015 – 30 Nov 2016
Human Settlement and Traditional Affairs
3. Department of Environment and Nature 01 July 2011 – 31 August 2015
Conservation
4. Department Roads and Public Works 01 July 2010 – 30 September 2011
Northern Cape
5. South African Social Security Agency 01 May 2007 – 31 March 2009
6. Social Development North West 01 October 2000 – 31 April 2007
7. Social Development Northern Cape 01 October 1995 – 30 September 2000
8. Social Development Western Cape 01 April 1994 - 30 September 1995
9. House of Representatives 01 January 1983 – 31 March 1994